IT Equipment Cleaning Services
IT Equipment Cleaning Service
When was the last time your office IT equipment was professionally cleaned?
According to recent research, the average office desk can have 400 times more bacteria on it than a toilet seat!  Researchers found over 4,800 germs per square inch on the mouse and keyboard alone.
The study showed that more than 60% of office workers are at risk of illness due to the germs building up on their desks and office equipment.
Regularly cleaning your office IT equipment is clearly very important!
Our computer and IT equipment cleaning services are carried out to the highest level ensuring our customers receive a thorough cleaning and sanitizing of their computer and IT equipment.
Keep your IT equipment (and staff!) running cleanly and healthily with our professional IT equipment cleaning service.
Call 0161 442 3900 today to request quote to have your IT equipment cleaned, or fill in our contact us form and we'll be happy to assist you.
Why choose Breanheath for IT equipment cleaning?
With many years of experience in the cleaning industry, our commercial computer equipment cleaning service is carried out by our dedicated fully trained team.
We aim to exceed all your expectations as we want you to feel confident that you are choosing the best value cleaning service.  Breanheath are professional, reliable and thorough.  We'll remove any dust, dirt or bacteria to give you the best clean possible.
Why does IT equipment need to be cleaned?
Computer cleaning services can be beneficial for both personal health and hygiene.
Bacteria, dirt and dust builds up in the cracks and joints between keyboards, computer monitors and in cooling fans.  These can cause illness, allergies and asthma and may eventually prevent your IT equipment from functioning efficiently.
Perhaps more importantly though, if your computer and IT equipment are cleaned on a regular then this will lower the chances for any members of staff falling ill.
With our computer cleaning service, one benefit is that any dust and debris from the cooling fans will be removed.  This means cool air can enter and hot air can exit from inside the computer.   If you don' t have your cooling fans cleaned regularly there is a risk of potential overheating.  This can cause damage to the other internal parts of the computer.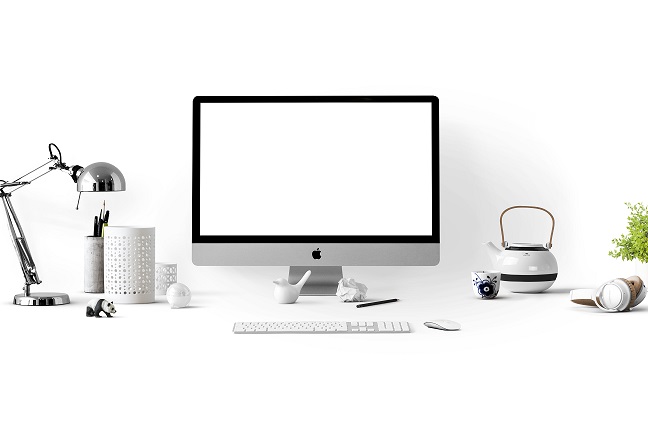 Why does a computer monitor need to be cleaned?
If your computer screen is not cleaned regularly then it can become faded over time.
Some screens require more of a delicate clean for example LCD computer screens must be cleaned more carefully as this can both enhance the lifespan but also provide you with a crystal display which is beneficial for the screen and for the user's eyes.
Why does a computer keyboard need to be cleaned?
If your computer keyboard is not cleaned regularly huge amount of bacteria can build up there.
How many of us eat at our desks these days? Greasy fingers, crumbs, drips and splashes can all lead to germs and bacteria collecting on the keys and between the gaps on the keyboard.
Many hours are spent touching a keyboard every day.  Bacteria from there can be transferred to the nose, mouth and eyes very easily leading to illness and infection.
Why does the inside of a case need to be cleaned?
If your computer is filled with dust then the internal hardware can be damaged very quickly therefore either the damaged parts or the entire computer will have to be replaced which is an expensive risk that could easily be avoided.
A regular cleaning of your IT equipment means that it can enhance the overall lifespan of the computer which means that you will be saving money.
Also, in terms of saving money, a regular cleaning of your computer and IT equipment will mean less maintenance and repairs to take place, keeping your computer in good working condition.
Computer and IT cleaning services are excellent for being compliant with health and safety laws because with the risks which are related to dirty computer and IT equipment allows clients to meet the laws and regulations in place.
Also, when there are cleaner computer and IT equipment then there is the possibility of staff satisfaction increasing as unhygienic equipment could bring down the motivation and productivity of the workforce.
IT Equipment Cleaning Services
PC cleaning
Laptop cleaning
Keyboard and mouse cleaning
Computer and telephone cleaning
Printer and scanner cleaning
Photocopier cleaning
Projectors and white board cleaning
Fax machine and ATM machine cleaning
Professional computer cleaning services
There are several reasons for why you should consider using our computer and IT cleaning services.  Our dedicated fully trained team will carry out a high-quality cleaning and sanitising to all your IT equipment. At Breanheath, our main aim is to offer the best possible services to our customers and to ensure all our clients receive the best possible results.
If you want to find out more about our computer and IT equipment cleaning services, make an enquiry with us today or request a quote.
Contact Breanheath today on 0161 442 3900 or fill in our contact us form and we'll be happy to assist you.